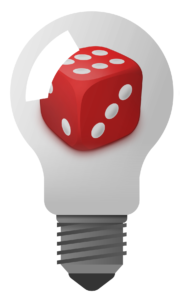 Innovation has always been a crucial driver for any small business. It is almost impossible to succeed in a competitive market like the gambling one without an idea that can make you stand up among the crowd. There are 3 startups that are coming up with truly new business concepts for the sector and I would certainly make a bet on them if I could 🙂
Betgame (www.betgame.co.uk) is a Manchester start-up, winner of £150,000 William Hill WHLabs Accelerator Programme in Janury 2016, which has the aim to bridge the gap between mainstream console gaming and casual betting, offering a simple way for online gamers and e-sports fans to bet on their favourite console or PC games with their friends and the wider community of gamers. The project is born from the idea to exploit the growing market of professional computer gamers and their loyal global audience.
Casino VR Poker (www.casino-vr.com) is a free multiplayer game for Gear VR and Oculus Rift (with cross-compatibility between the two). The game offers the opportunity to live a true casino adventure in the comfort of your home in a simulated environment. The key feature of this virtual reality game is the live interaction given by the fact that you can watch other players' real-life movements through their virtual avatars and you can try to catch their 'tells' just like on a real Las Vegas table. You can play at one of the six Texas Hold'em poker tables available in the casino, or just have a drink at the bar and interact with others. The kind of fun is all up to you. There will be people from around the world and you will possibly make new friends.
Betable (www.betable.com) is the last one. Their idea is to provide gambling entrepreneurs who want to create and distribute gambling entertainment a complete platform for a hassle-free entry into the market. They basically solve the problem of developers – who want to access the real money gaming market but do not know how or simply do not want to obtain licenses and create compliant technology because time-consuming and expensive – thanks to an engine which provides them with a single toolkit to create, certify and launch any type of real money game without the need of acquiring licenses or complying with regulations. Betable is in fact a fully licensed company itself and it offers certified, fair, and legal gambling through its API framework. The company has already raised $23 million in venture funding from Venture51, Greylock Partners, Founders Fund, and others.