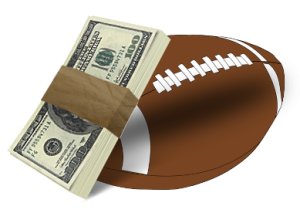 If you've been following the news, you have most likely heard a lot about how daily fantasy sports is struggling not to be classified a form of gambling. The reasons are multiple. Online gambling games need to be regulated, and are banned in most states in the US. They are also required to pay more taxes. But the main issue with DFS being classified as a form of gambling is the strong opposition to online gambling from various organizations. Online casinos are considered something that can expose children to gambling, and to create addicts in massive numbers. There are massive campaigns against online gambling in the US, and political initiatives meant to ban all its forms.
What anti-online gambling activists say
Gambling online makes it easy for anyone to play real money games from the comfort of their homes. This makes it accessible to minors, and eases the access of problem gamblers to their "fix". Gambling addiction is invoked often, and depicted as an issue that can ruin society.
What the industry says
Legit operators have measures in place to keep problem gambling at bay. They also have procedures meant to keep children away from the games they provide. They have advanced age verification methods, along with procedures in place to make sure all their players are of legal age. They are legally required to do so. Most licensing authorities don't just regulate gaming and taxation, but have strong policies when it comes to issues like security, fairness, safety and money laundering.
What science says
Compared to land-based gambling, online casinos are benign.
The first serious study on online gambling was conducted in 2014 by the Harvard Medical School's Division on Addiction. The goal was to provide regulators with reliable data, something they lacked for years. The researchers have teamed up with bwin, a major international internet gambling operator, to examine the gambling habits of a sample of over 4,000 players. And their results contradict the claims of the activists.
The study has shown that the vast majority of online casino players gamble casually and with moderation, no matter if their activity choice is roulette, poker or sports betting. There are a small number of players – up to 5% of the total – that exhibit "intense gambling behavior that far exceeded that of the rest of the sample". A relevant percentage, but far from being a majority.
What's more interesting to look at is the frequency of pathological gambling behavior (problem gambling, or gambling addiction). In a paper published in 2011, Howard Shaffer and Ryan Martin (than working at the Harvard Medical School's Division on Addiction) have states that the prevalence of problem gambling has remained constant in the last 35 years. Online gambling is merely 20 years old, and its major growth has happened in the last 10 to 15 years.